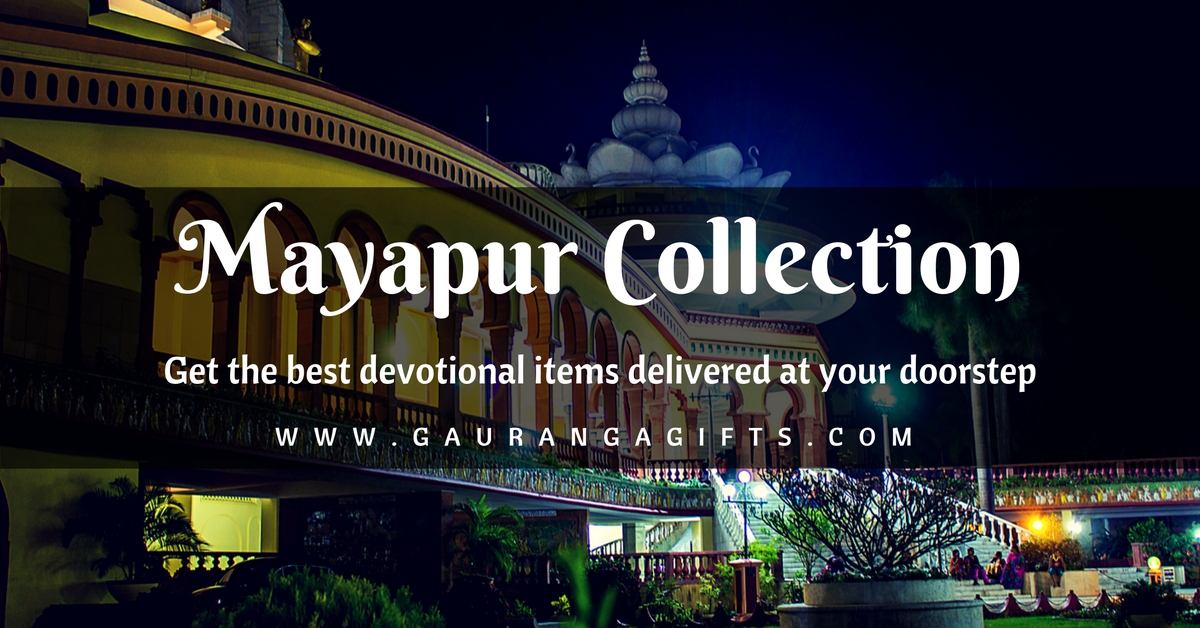 Do you ever yearn for the original ghee of Mayapur Ghoshala?
Does your heart long for the lovely smell of agarbattis from Mayapur?
Do you miss the stimulating morning herbal tea after waking up?
Mayapur Travels brings to you Gauranga Gifts, an online shop that allows devotees from all over the world to order the best products of Mayapur starting from Japa Beads to Herbal Tea to Bhagvad Gita. All you have to do is visit their official website www.gaurangagifts.com and place your order from a wide list of items produced exclusively in the birthplace of Chaitanya Mahaprabhu. After you submit your request, you will shortly be contacted via email or phone informing you about the availability of the product and options of delivery. The next step is simply to make a payment via the official portal and wait for the item to get delivered at your doorstep.
The products chosen for you are handpicked from the authentic shops inside ISKCON. So you do not have to worry about the quality, no matter if you are ordering for Nrisimha Kavach or the Krishna Pendant or the Krishna Murthi.