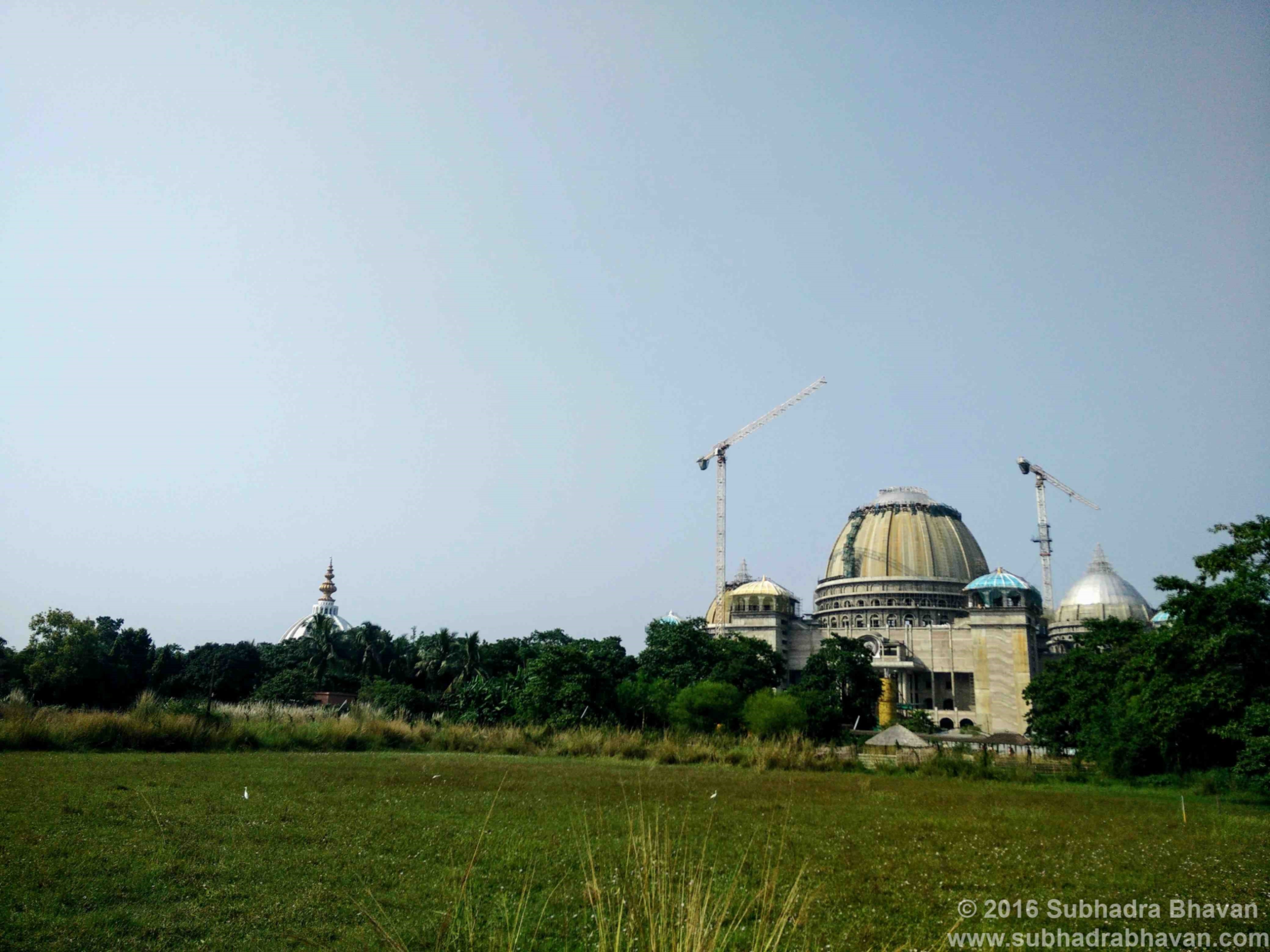 Visiting the Holy Dham of Mayapur is something the devotees all over the world look forward to. However, reaching this place can be quite a hassle considering the heavy traffic, the uncertainty of local trains and the broken roads. On the other hand taking reserving an ISKCON bound car from Mayapur in spite of being comfortable, is very expensive when compared to other modes of travel. So here I am presenting you a very trouble -free and affordable way of traveling from Kolkata to Mayapur.
First of all, trains provide the best scenic views of Bengal – the paddy fields, the banana plantations, the beautiful huts in villages, and many other things nature has to offer. Here are the two most punctual and best trains available:
HAZARDUARI EXPRESS:
You should take an Olacab from your your place in Kolkata to Kolkata Station (also known as Chitpur Station)
The train leaves at 6:50 AM sharp everyday. It is recommended you reserve your seat at least a week before. Even if you do not have a reservation, reach 30 minutes prior departure and you will be able to get a seat.
The train will reach Krishnanagar Station at 9:00 AM. Move out of the station towards the Auto Stand just next to it. If you are traveling in a group you can take the E-Rickshaw (popularly known as Toto in Bengal) to Swarupganj Ghat. They can take a maximum of 5 people and charge 200 INR for the trip. If you are traveling alone, then going in an Auto Rickshaw is the most economical option. However, the drivers have the tendency to squeeze in as many people as they can. It is advisable you reserve 2 seats at the back and sit comfortably.
The Auto/Toto will drop you at Swarupganj Ghat (at the bank of Jalangi River). Buy a Boat ticket (for 1 INR) and cross the Jalangi river to reach Mayapur Ghat. From there you can walk to ISKCON or take a Toto (will cost you only 10 INR)
TEESTA TORSA EXPRESS:
Teesta Torsa Express departs at 13:40 from Sealdah Station. It is recommended you reserve your ticket at least 5 days before departure.
The train will reach Nabadwip Dham Station at around 16:00 hours. After getting down at the station, take an Auto-Rickshaw or a Van to the Nabadwip Ghat (will take around 20 minutes). Buy a Boat ticket (3 INR) and cross the Ganga river to reach Mayapur Ghat.
In case you have any question on how to reach ISKCON Mayapur, feel free to comment on thew section below. I will be happy to answer your question.
Haribol!